Cookies and GDPR compliance have been on every online business owner's lips for a while now. At Yola, we understand the importance of this matter, and it's our duty to provide our users with a comfortable and cost-effective cookie-consent solution.
Last year, we released the cookie consent banner for Sitebuilder+ and Yola Classic Sitebuilder. And now we offer a new solution – a Cookiebot Consent Management Platform (CMP) integration.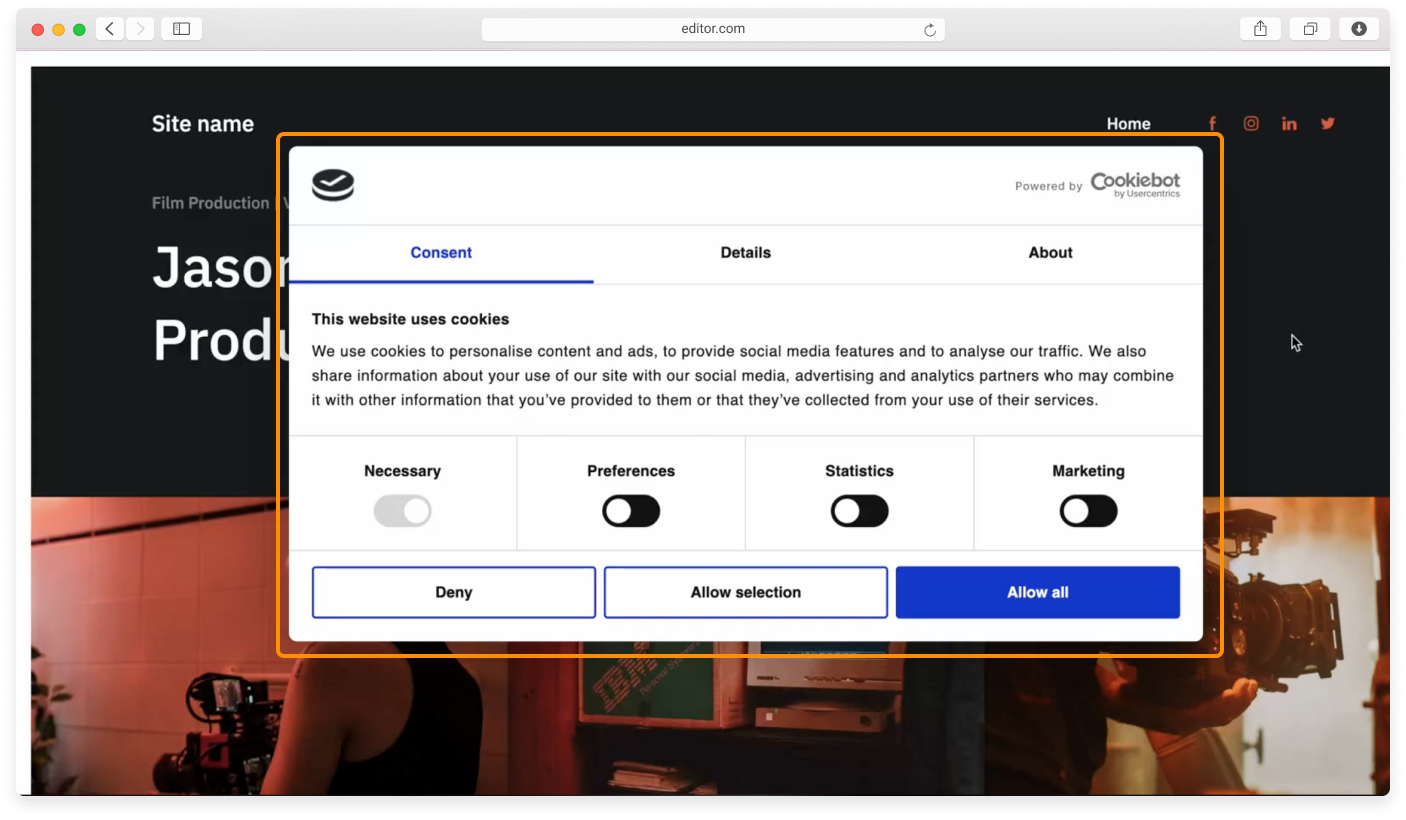 This integration is available for all our users for free.
Also, connecting this integration will automatically disable the display of the basic Cookie banner on the end users' websites.
Read more about the integration in our dedicated tutorial.

Where to find more information