While email marketing has proven to be 40 times more effective than social media, only 26% of SMBs utilize the strategy. Creating an email marketing strategy from scratch can be daunting for small business owners. Fortunately, with our newest Online Store release, your customers can now implement automated email marketing with ease. Introducing the new Online Store Marketing Automation Tool.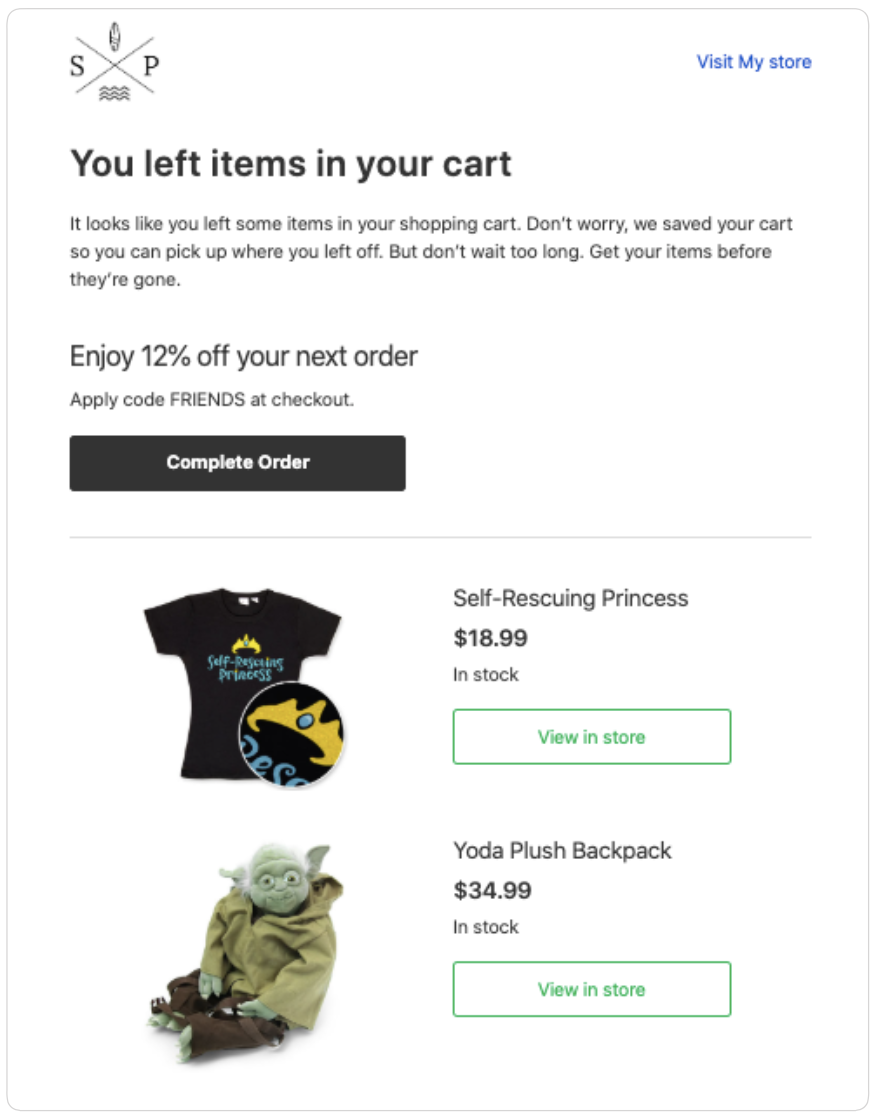 Abandoned cart email
With this new Online Store feature, once a customer triggers an action, they're automatically sent an email to keep them moving through the sales funnel, engaging shoppers and growing sales.
Automated emails come in seven different customizable varieties:
Favorite items reminders sent when a site visitors favorites an item
Abandoned cart recovery with discount sent when a consumer adds a product to their cart and does not complete their purchase
Order confirmation with related products sent confirming the site visitors purchase, upselling them to related items
Feedback request sent to solicit reviews of the products purchased
Customer loyalty emails sent after two successful purchases thanking customers for their loyalty
Inactive customer reminders sent six months since last purchase keeping customers engaged
Purchase anniversaries sent one year since last purchase, activating inactive customers
In addition to being able to customize emails, end-users can track their success through stats for each campaign, showing how many emails were sent and how much money they made.
This feature is available for partners using our tiered eCommerce plans on both Professional and Unlimited tiers. To enable this functionality, end-users can navigate to the Online Store > Marketing > Automated Emails.
Have any questions? Feel free to send us an email or submit a support ticket at any time!