When SMBs are looking to take their business online, they're looking for a platform that is easy to use, fits their budget, and can get them up and running fast. As our Template Gallery has continued to grow, it's imperative that we make it easy for customers to find their perfect template quickly. Without further ado, we're excited to announce the release of Template Gallery categorization.
Now, your customers can either choose a design that fits their industry niche by simply scrolling the templates, or use template categorization.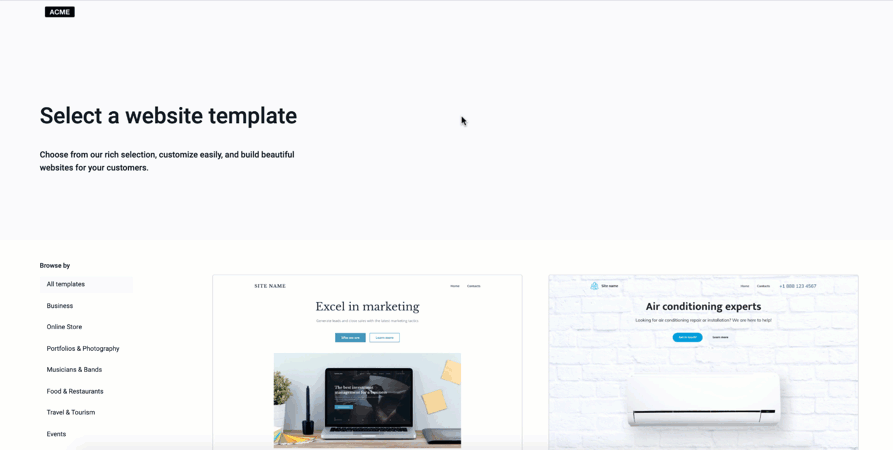 Want to give it a spin? Sign up on our demo site and click Get Started for Free. If you have any questions, feel free to shout!