Studies show that website owners have just seconds to appeal to the eyes of site visitors in order to keep them from bouncing. That means, your customers must create websites that are both visually appealing and have great content. While website copy needs to entice site visitors, it also needs to be easy to digest. Fortunately, we've made adjusting site copy even easier by introducing clear formatting and different text alignment functionality.
Let's take a closer look!
We've enhanced user experience by providing your customers with the ability to apply left, center, or right alignment to any fragment of the text as they see fit. To change the position of the selected text your customers simply need to highlight the content and choose the alignment option from the contextual menu bar.

In addition, it's now possible to clear the formatting of highlighted text elements without the need of retyping it.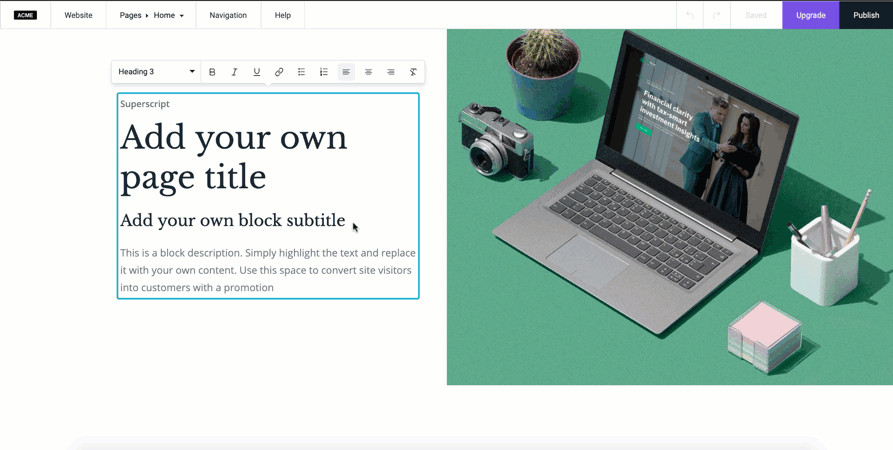 Ready to give it a go? Visit our demo website and don't miss a chance to check out Yola Latitude by clicking Get Started for Free. We are eager to hear your feedback!