Our most recent addition to Latitude is a pivotal one. Introducing: Block Settings.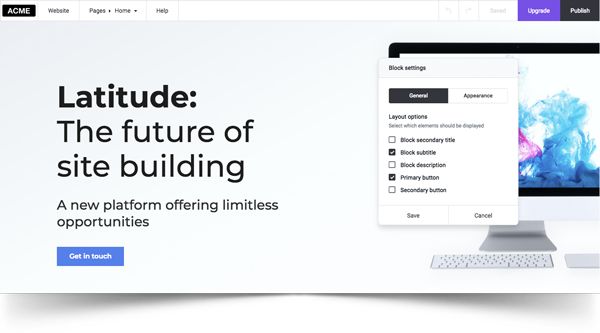 Block settings allow end-users to adjust properties displayed within a given block. Want to add a CTA button? Maybe a subheader? No problem. Simply check the box and Block Settings will add it to your design, inheriting the design aspects of your template.
Learn more about our blocks and how to adjust them from our block tutorials.