When it comes to shopping online, consumers need to be able to find what they're looking for quickly. Our most recent Online Store release does exactly that.
Introducing: Product filters
In enabling product filters, your end-users will be able to give site visitors the option to refine their product search by category, availability, brand, color, size, and price, giving site visitors an easier path to conversion.
Adding product filters to an Online Store is a cinch. End users can enable this feature by navigating to their Store Control Panel > Settings > Product filters. From there they'll find "Enable filters" button and they're set. The Online Store will automatically enable a list of filters most relevant to the user's catalog.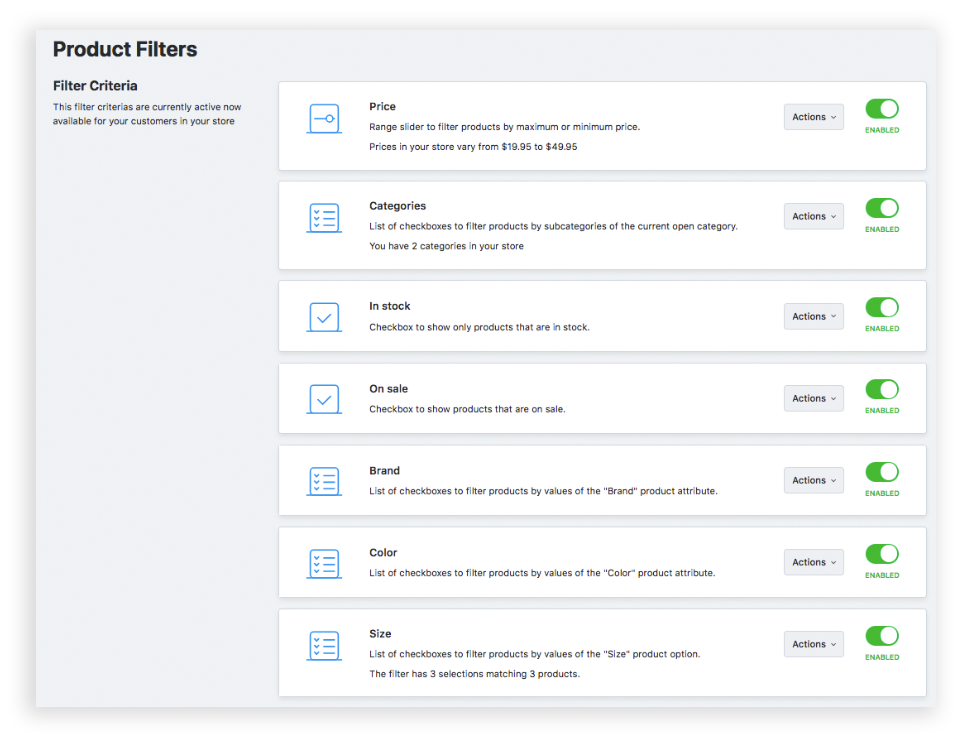 Find additional details on Product filters, including adding new filters, managing existing filters, and adjusting product attributes, check out our tutorial here.