The best way for business owners to gauge the success of their website is through analytics. That said, integrating third-party analytics and learning a new toolset can be daunting for the average SMB.
Our most recent Latitude release grants all of your customers access to intuitive website data for free, no integration necessary.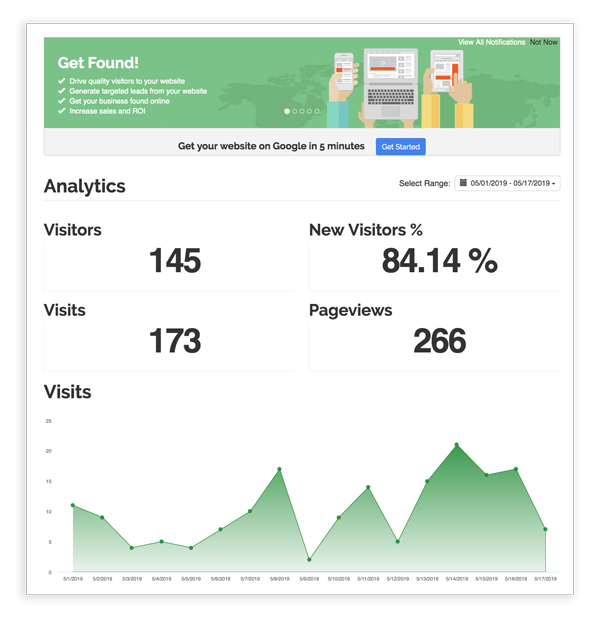 To access Analytics, the end-user can simply navigate to the Website dropdown from Latitude and select Analytics. From there, they'll see key information including:
Site visitors
Page views
Landing pages
Origin
Engagement
Get results
We've found that one of the most frequently asked questions from users once they've published their website is, "How do I get more traffic?"
While all websites should be optimized for search engines, with relevant keywords, meta descriptions, and other best practices, a quick way to generate leads is through paid search campaigns.
Historically, paid search wasn't as accessible to the average SMB. In order to be successful, they'd either have to be an SEM expert or pay an agency to do their bidding.
Our Advertising platform has changed the game, giving businesses of any size or skillset the ability to craft engaging search campaigns in five minutes. Our automated engine will bid on relevant keywords on the user's behalf and will continue to make adjustments to ensure great results.
Best of all, we've included an Advertising call-to-action right on the Advertising page, highlighting how end users can grow their businesses.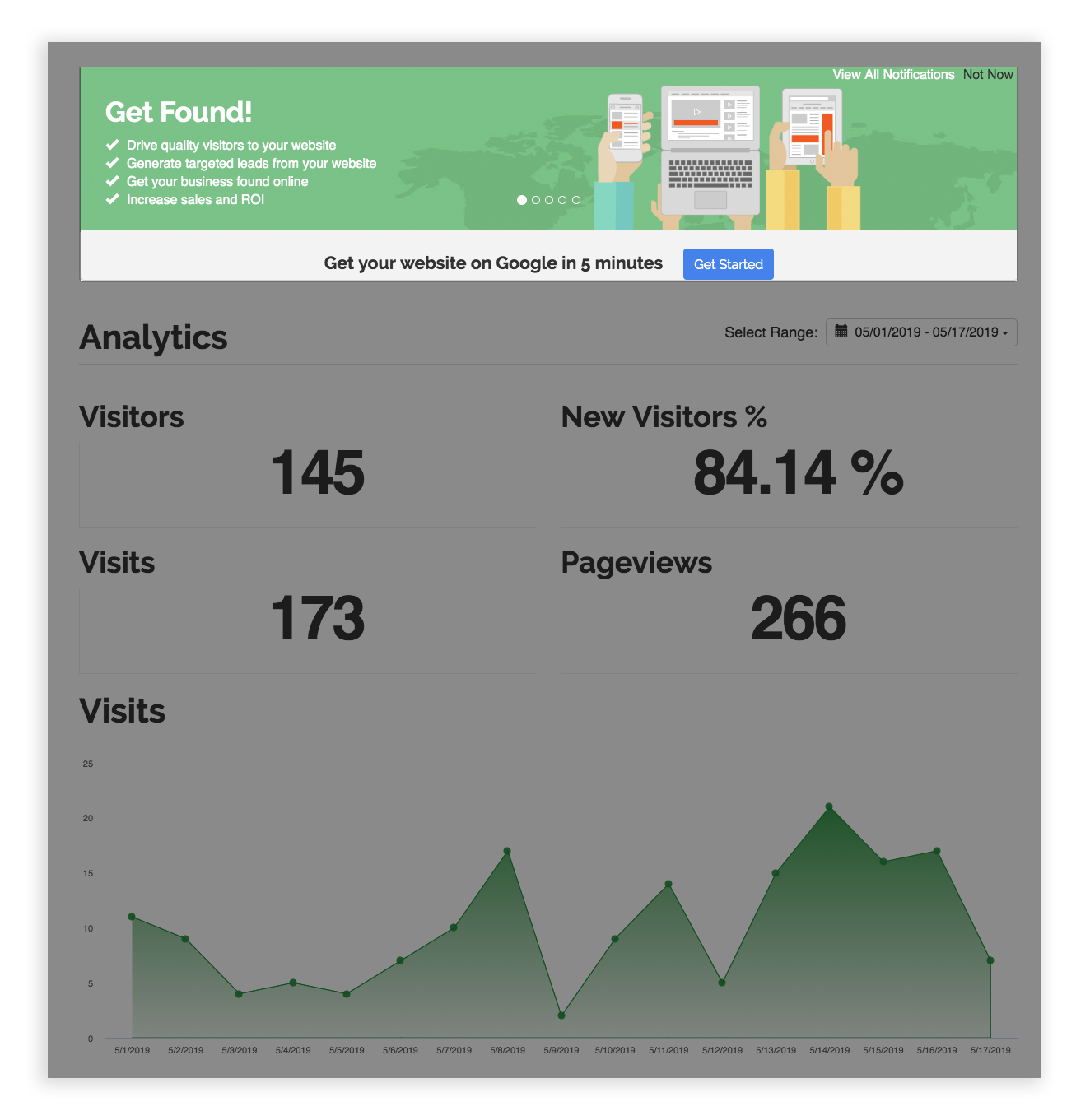 Have questions? We're happy to help! Feel free to give us a shout at any time at wlsupport@yola.net.