Studies show that once a visitor lands on a website, businesses have just seconds to hold their attention. That means, your SMB customers need to put their best foot forward, starting with their navigation bar. And our most recent release empowers them to do exactly that.
With our latest upgrade, end users no longer need to worry about cluttered page navigation. We've updated our headers to add all navigation menu overflow into a subpage, ensuring site design is not hindered by excess menu items.
With our navigation menu improvements, once a user's menu items have reached the maximum width of the header, additional items will automatically be added to a submenu, rather than a second line of menu items.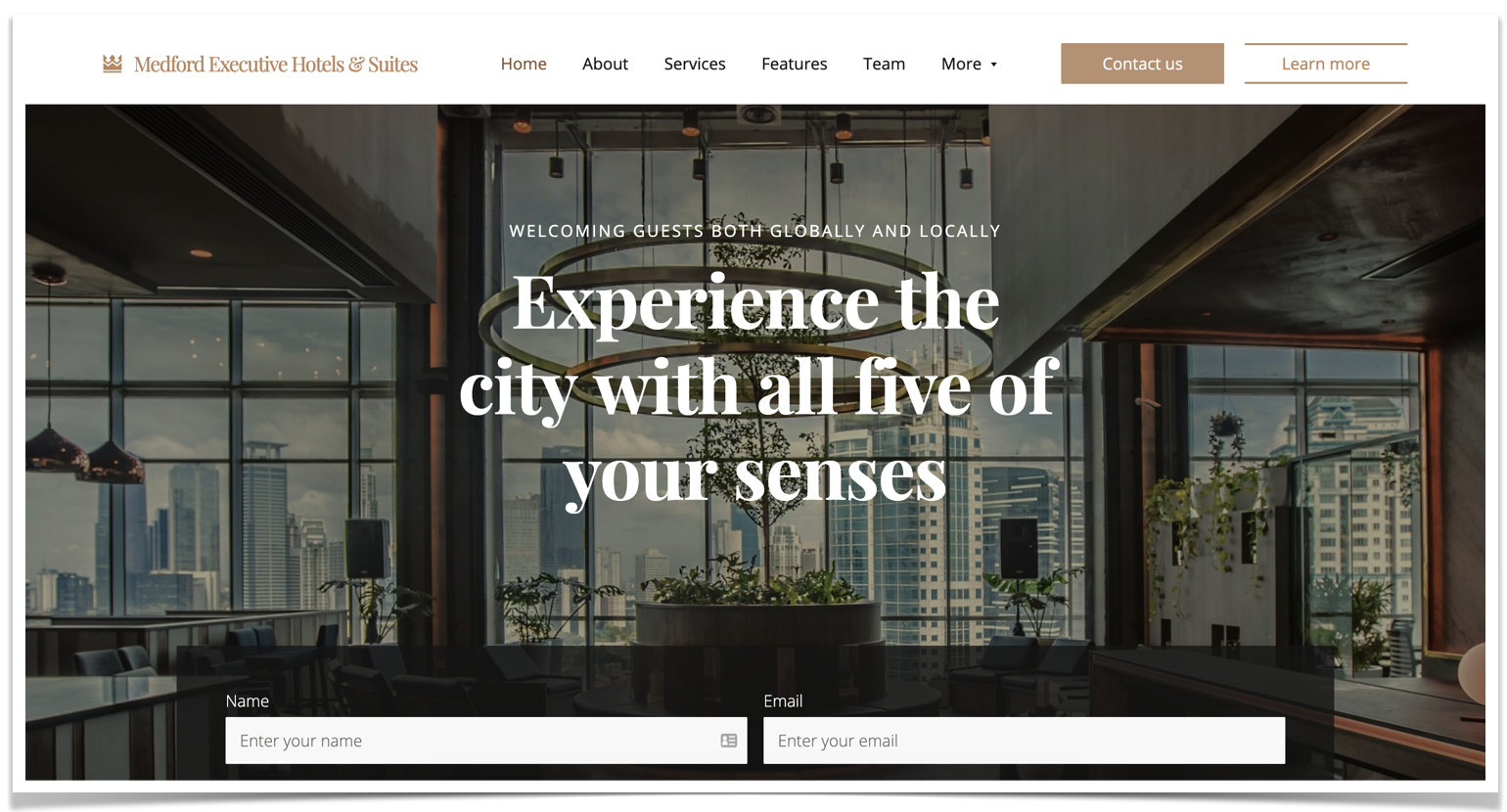 Full navigation bar with submenu


Submenu expanded
Have feedback on the platform? We'd love to hear it! Reach out at any time at wlsupport@yola.net.