Our most recent release included a feature that's small but mighty. We've improved usability to the site setup wizard by including a back button.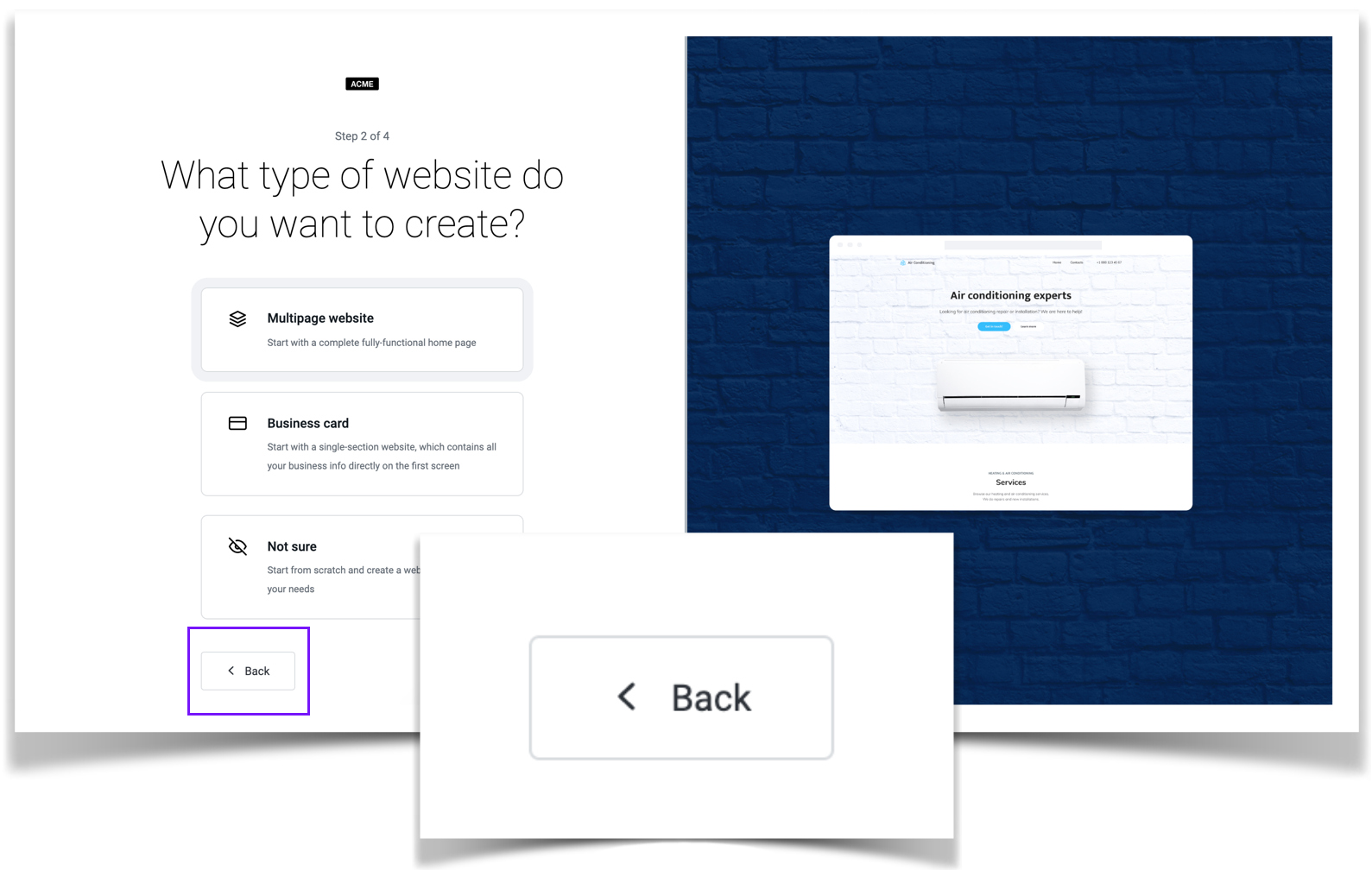 This release gives end-users the opportunity to go back to any step within the site setup flow, allowing your customers to make adjustments as they see fit before entering the Sitebuilder.
Additionally, note that all fields are available for further adjustments within the Sitebuilder. These changes can be made through Website > Website Settings.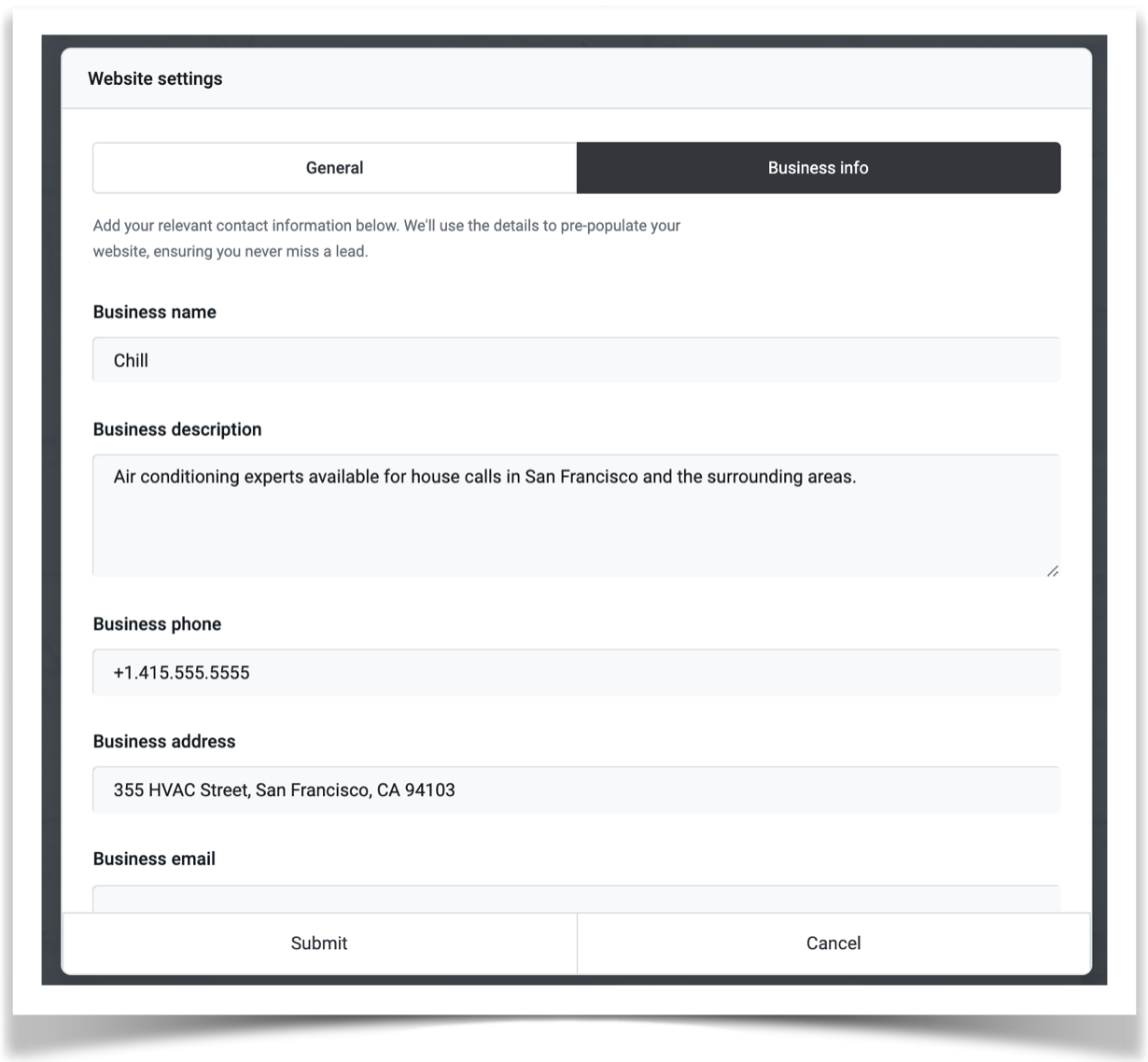 Have any questions? We're happy to help! Reach out to at any time at wlsupport@yola.net.