Crafting great text content is one of the most important aspects of building a website – and it can be the most time consuming too. Thankfully, our latest release makes customizing text content easier than ever. We're excited to announce text and link formatting is now available within Latitude.
This release empowers users to emphasize important content with bold, italics, and underline functionality, by simply hovering and highlighting text, or through keyboard shortcuts (bold: command/control + b, italics: command/control + i, underline: command/control + u).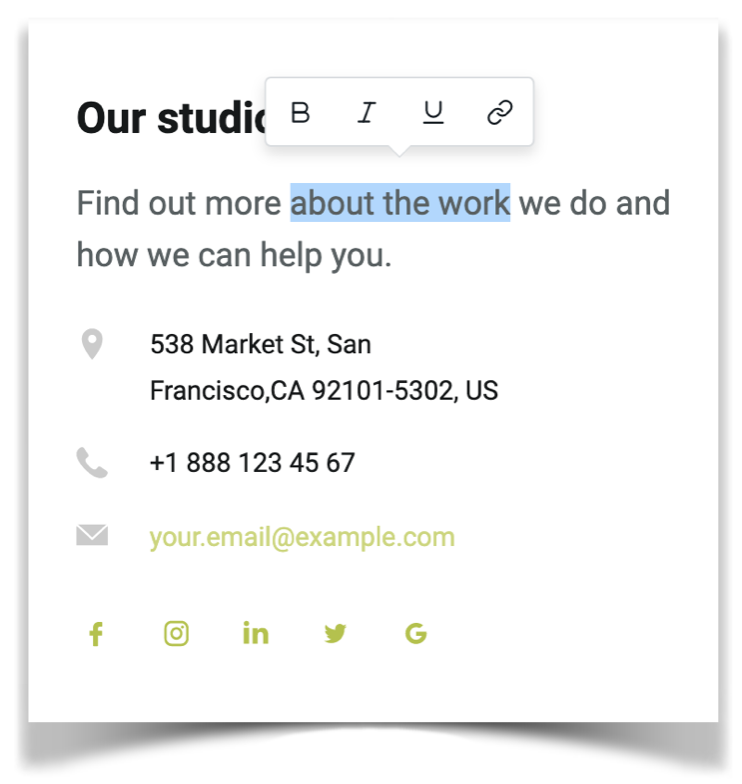 In addition, end-users can easily link text content by highlighting the text and selecting the link icon. From here, they'll have the option to designate a page or block within their website or an external website.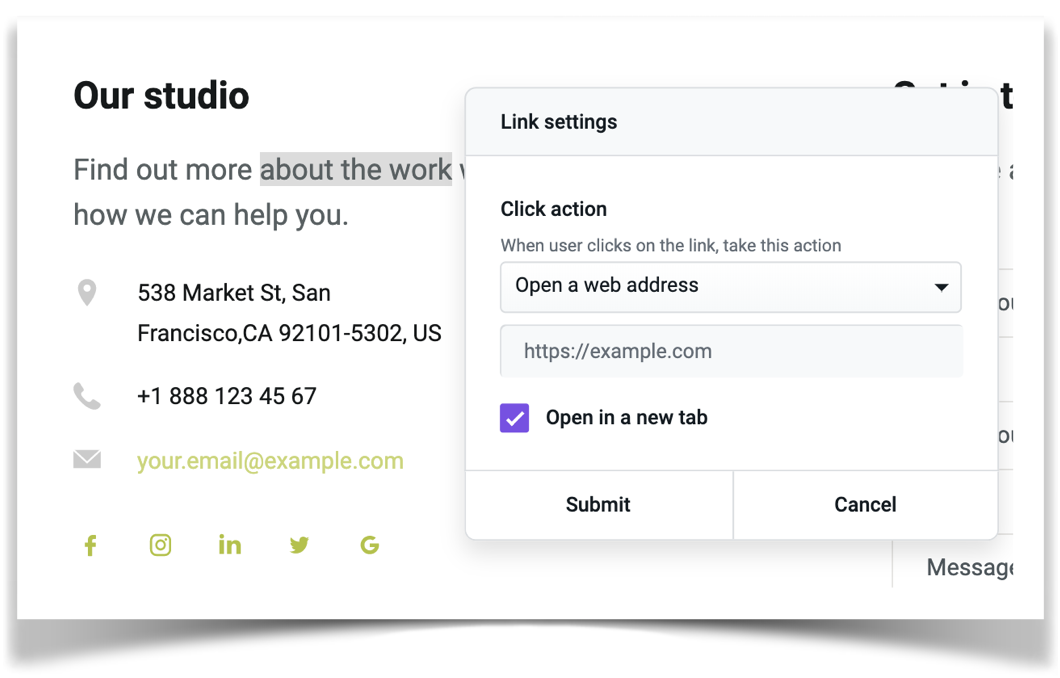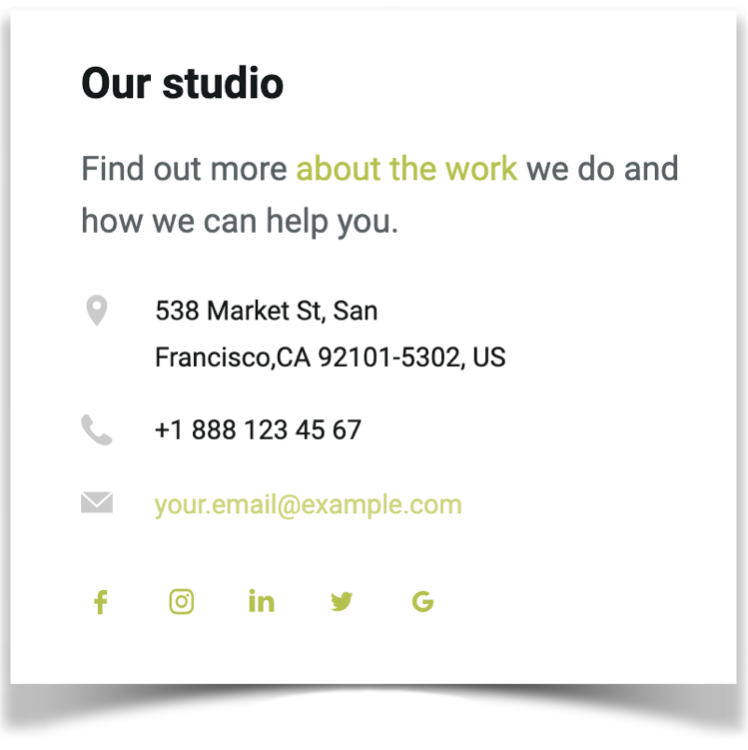 Have any questions about text or link formatting? We're happy to help! Feel free to submit a support request or shoot us an email at any time!