Crafting great text content is one of the most important aspects of building a website – and it can be the most time consuming too. Thankfully, we've made it possible to customize text content easier than ever. Read on to explore different editing options that are available within Latitude to make your website stand out!
Font live preview
The text editing menu provides a live preview of the chosen font design. This means your customers can see the style associated with a text element before they apply any changes. It helps customers understand the difference between various element types they can switch between inside the text editor and give them the look and feel of the selected font.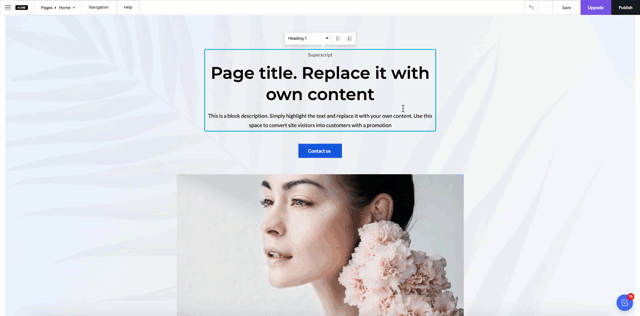 There is a wide range of font designs available for each template. Those can be accessed by clicking Customize font button in the text editing menu.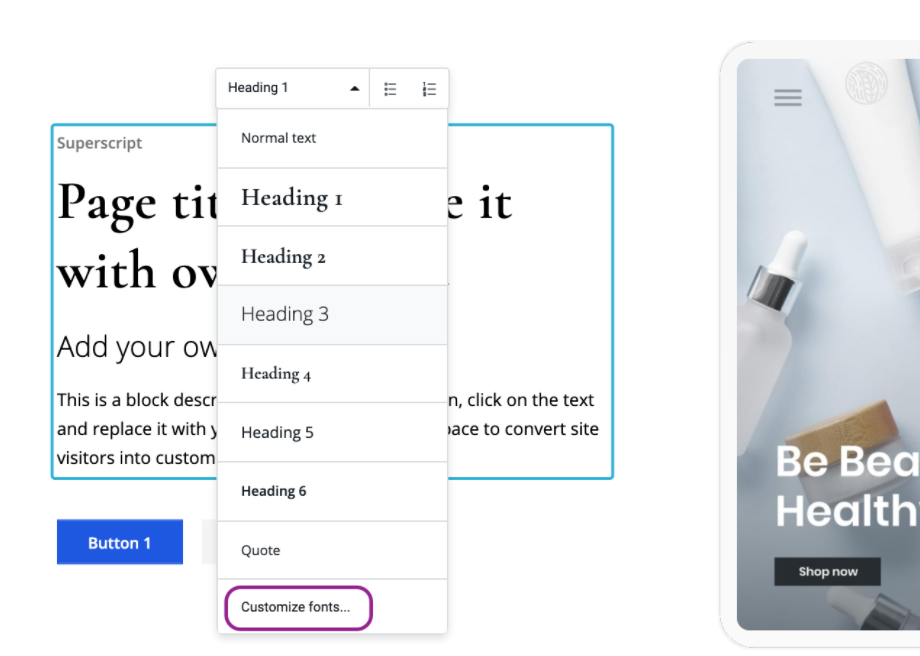 Text formatting
If your customers want to emphasize important content with bold, italics, and underline functionality, they can do so by simply hovering and highlighting text, or through keyboard shortcuts (bold: command/control + b, italics: command/control + i, underline: command/control + u).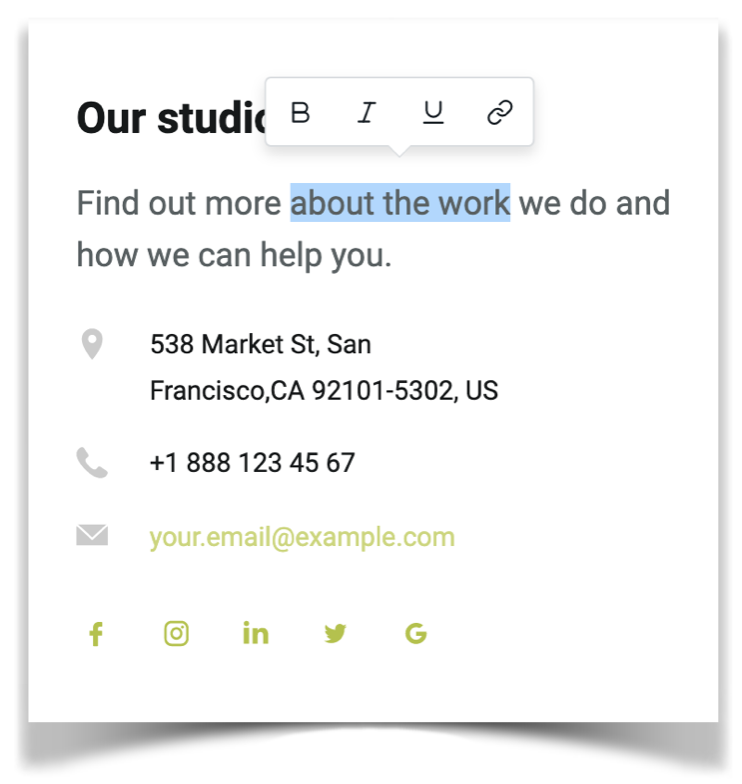 Creating the linked text
End-users can easily link text content by highlighting the text and selecting the link icon. From here, they'll have the option to designate a page or block within their website or an external website.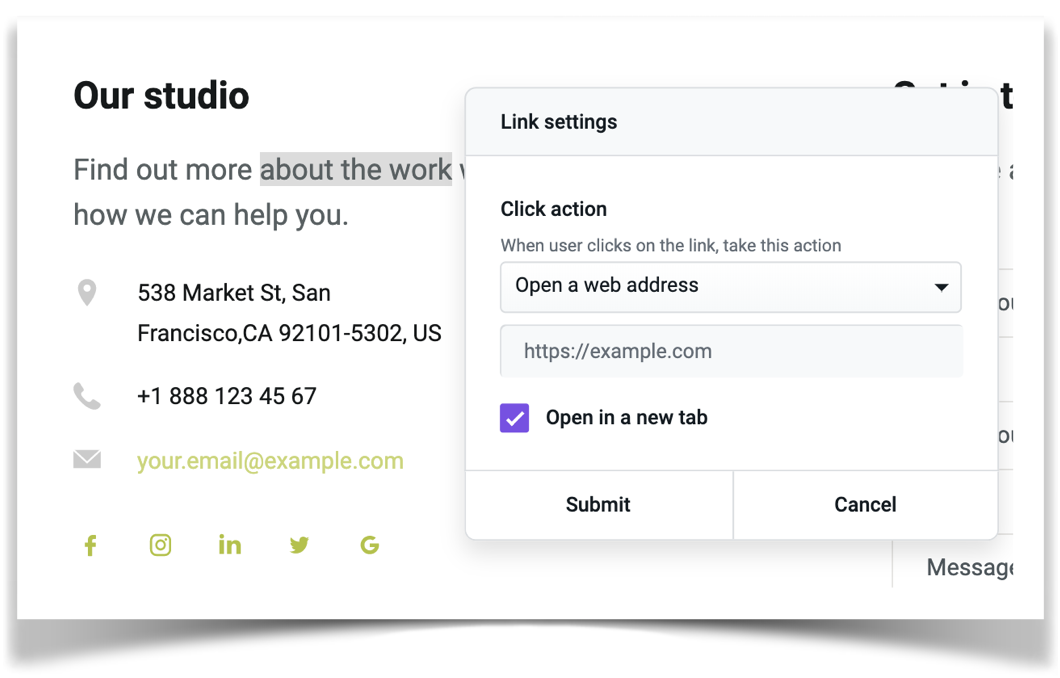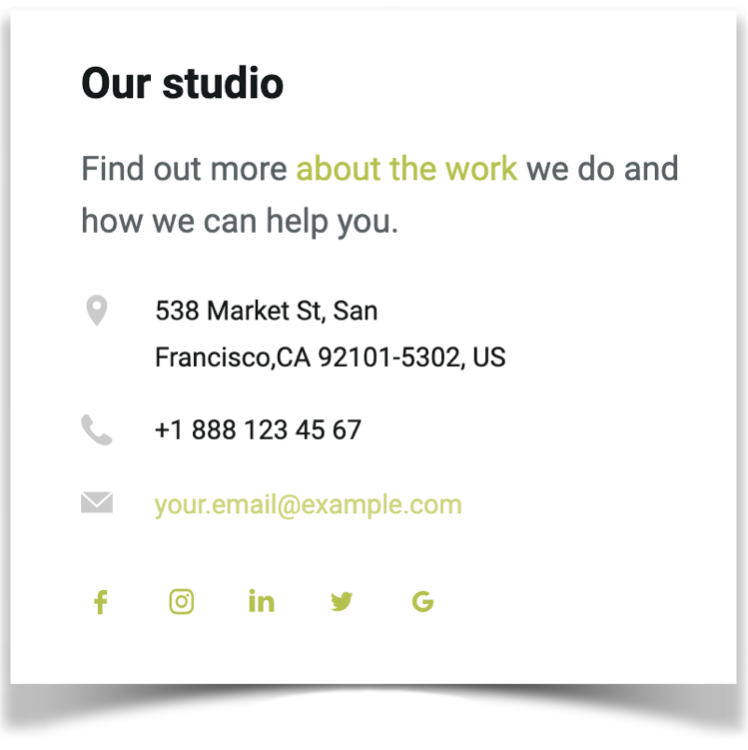 Have any questions about the text editing? We're happy to help! Feel free to submit a support request or shoot us an email at any time!