When an SMB takes the first steps in getting online, there are three things they look in a site builder: They want to know that the platform is intuitive enough that someone with limited technical knowledge can craft a professional-looking website quickly and without a high budget. They need a builder that can not only craft a website that looks great on all devices but that they can easily manage at home or on-the-go. And they need a toolset that will allow that to craft a website that matches the vision of their business.
Our most recent release gives business owners the tools to do exactly that. Introducing: Color Palettes.

With the addition of our pre-configured color palettes, end-users now have even deeper means of customization when crafting a website with Latitude. We've granted your customers access to a wide range of professionally crafted color schemes, allowing them to adjust their button, link, and highlight colors with just a few taps.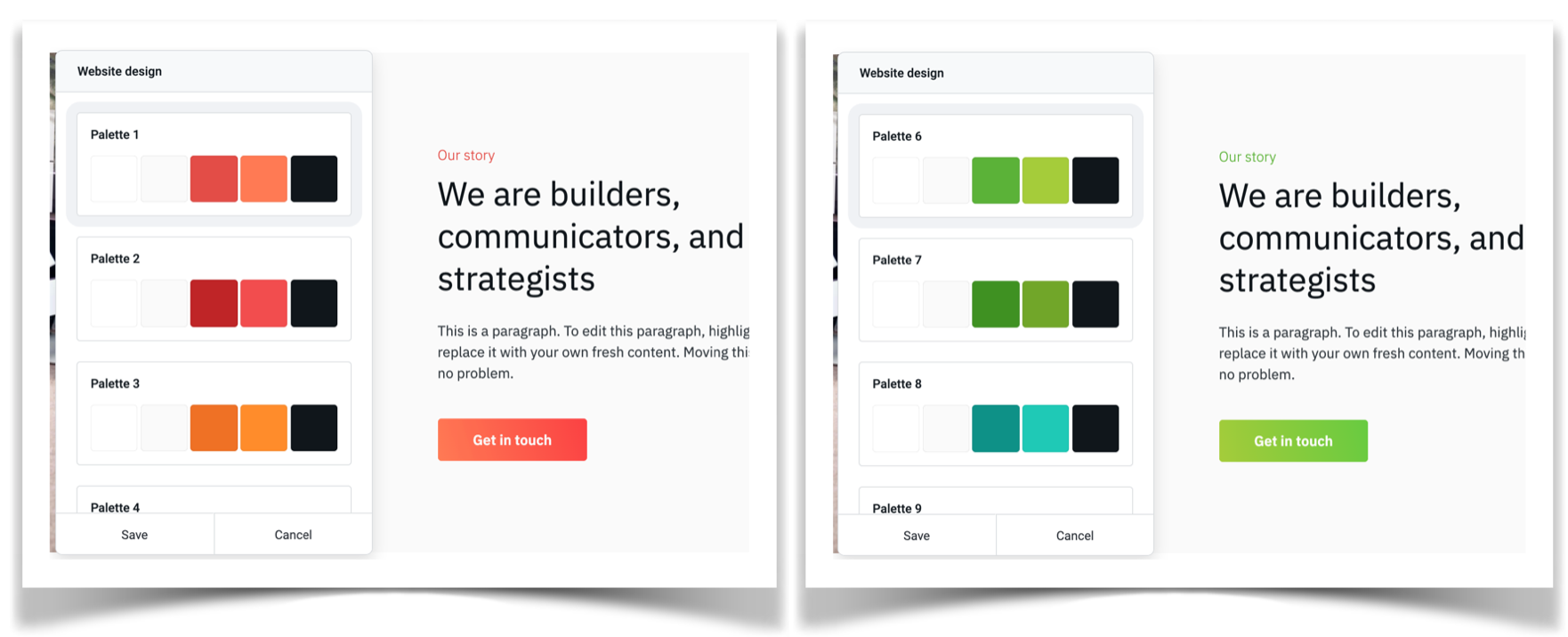 In addition to adjusting highlight colors, when an end-user selects a new color palette, our smart interface automatically adapts the template to match the design, modifying the photo filters, image decor, icons, and more.

Adjusting these palettes is a cinch – simply navigate to Design from the Website menu and select the color scheme that suits your fancy.
Ready to give our new color palettes a shot? Check them out on our demo site by clicking Get Started for Free Have any questions? Feel free to email us or submit a support request!