In order for an SMB to be successful online, they need a toolset that makes it easy to craft a professional online presence, quickly. While there are many aspects that play into a professional-looking website, one rule to follow is: consistency is key.
A website's color scheme should be consistent. Their fonts should be consistent. Their design should be consistent. And their images should follow suit.
Our most recent release allows end-users to resize rows of images in one easy motion, saving time while ensuring image sizing remains consistent.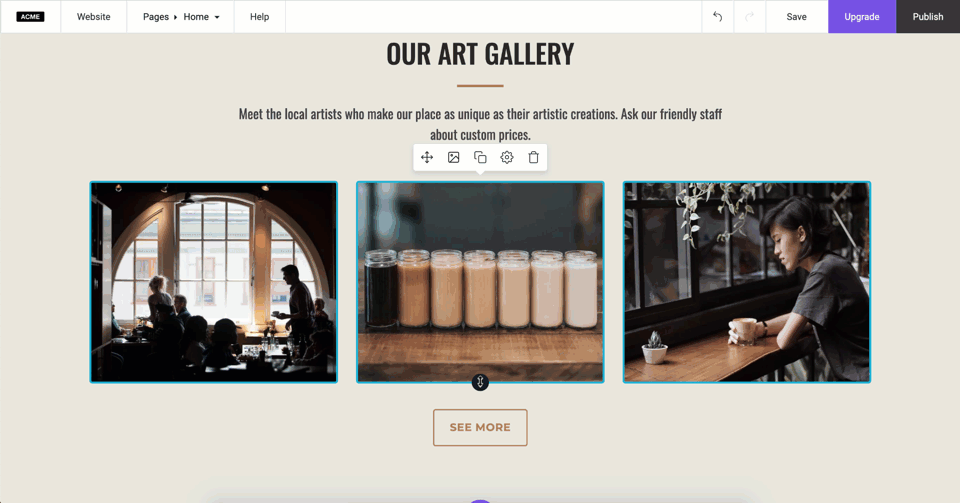 In order to adjust a row of photos, simply hover over an image, then drag the arrow to the dimension of your preference.
Adjusting groups of images on mobile is just as easy. Simply tap an image and drag the arrow to expand or reduce the group of images.
Have any questions or feedback? We love hearing from you. Feel free to reach out to our Partner Support Team via ticket or email at any time. And be sure to hit that Follow button for more updates!