Helping SMBs make their website visually attractive has always been one of our primary goals. If a website has appealing imagery, there is more chance of visitors viewing and clicking through it. Therefore, we decided to expand Sitebuilder's image editing capabilities and give our users new opportunities to customize their website images.
The features in this release have been in the works for a few months, and now we are ready to present our brand new super-useful image editing functionality.
Inline image editing
The new inline image editing controls give users more options to replace, crop, and resize their front and background images inside the frame.
For example, now, users can reduce the size of their front images inside the frame as well as increase it. And if they don't like the results, they can return to the initial image position with one click.
This feature also comes in handy when users need to insert logos and icons in the image frames and adjust them to the appropriate proportion.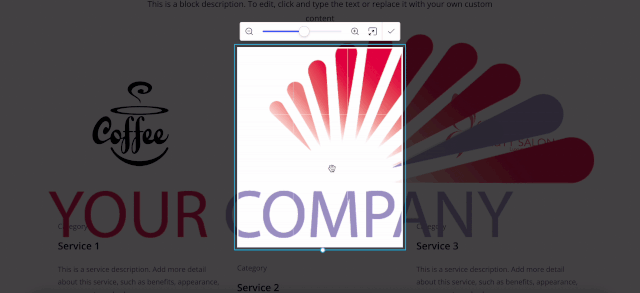 The background image editing has been enhanced too. Now users can change the background image position inside the frame by simply dragging it in any direction they need.
Image layout editing
Another useful feature that helps end-users enhance their website looks is image container resizing. This feature allows both individual and group image resizing in blocks to help users add unique lines to their site layouts.
And great news for mobile users – all these features are available for mobile editing.
Visit our Customizing your images tutorial to get full instructions.
Have any questions or feedback? We love hearing from you. Feel free to reach out to our Partner Support Team via ticket or email. And be sure to hit the section's Follow button for more updates.